Folding Arm Awnings Melbourne Quote?
FOLDING ARM AWNINGS
Australia is known for the great weather and outdoor living options available. Folding arm awnings are probably the most popular form of awning system for homes, offering a shady haven to enjoy Australia's great weather and to entertain guests. ACA folding arm awnings are easy and quick to extend and retract – either manually or electronically.
Benefits of ACA Home Improvement Folding Arm Awnings:
• UV protection
• Heavy duty arms – stay strong against strong wind
• Sun / Wind Sensors available on motorised awnings
• Sun sensors allow the awning to be retracted when the
• Wind sensors allow the awning to retract to safety when strong wind speed is detected by the wind sensor.
• Motorization and remotes available.
• Available in a wide range of colours, styles and options.
• Available with both an electronic or manual option.
• Available in semi cassette of full cassette to suit your decorating needs.
• When not required Folding Arm Awnings can be retracted on to the roller and stored out of the way.
ACA retractable awnings provide an in-vogue extension to provide shaded space and are most particularly suitable for patio, balcony, swimming pool, terrace homes and café environments.
ACA folding arm awnings are ideal as a roll away cover for a patio, deck, balcony or commercial applications such as restaurants. With a folding arm awning you can create an outdoor room that protects against the sun or light rain.
Our professional consultants are experts at listening to your requirements and designing a solution to best suit your outdoor shade requirements.
Our awnings are built using the most technologically advanced components to
provide you with the added security knowing that they are built to last.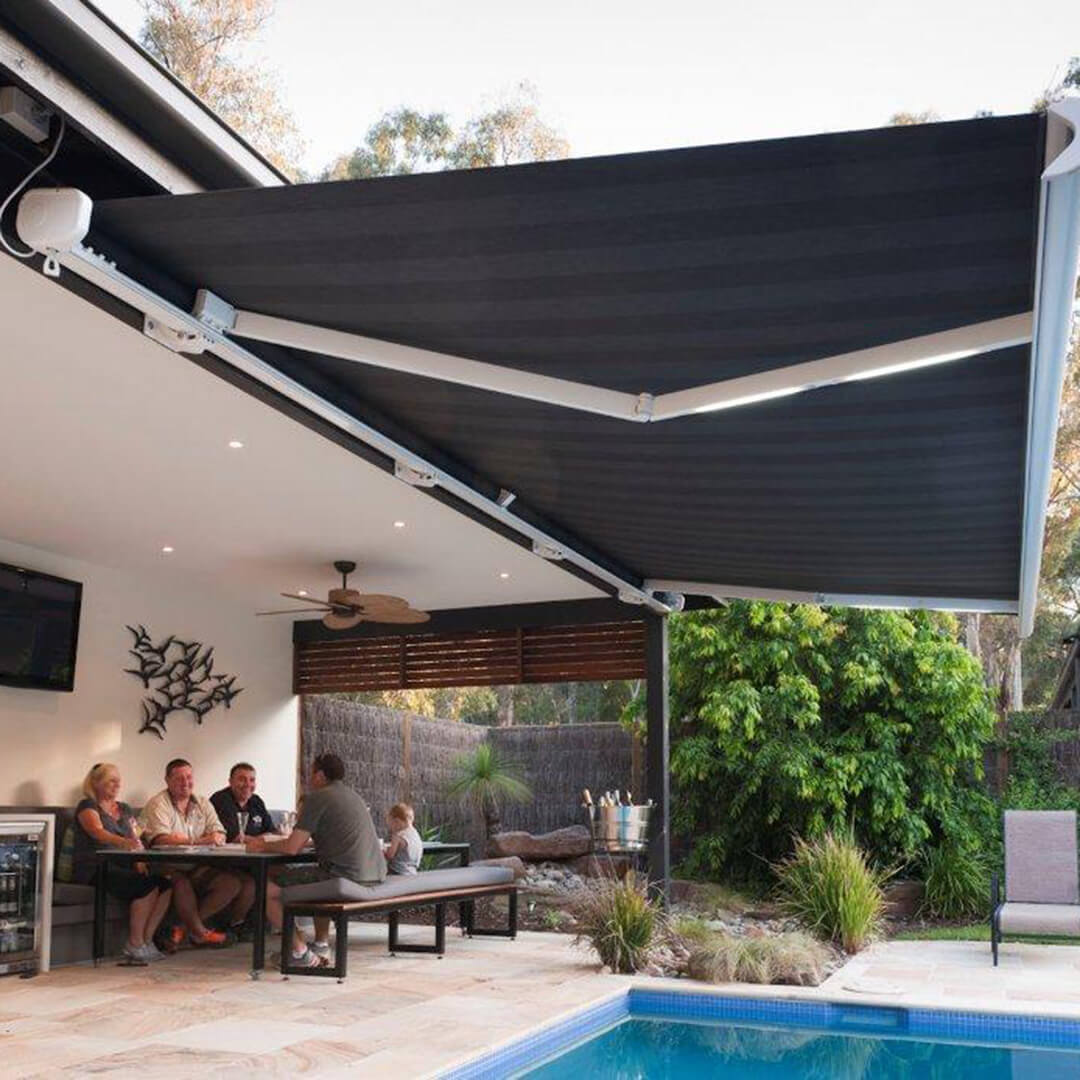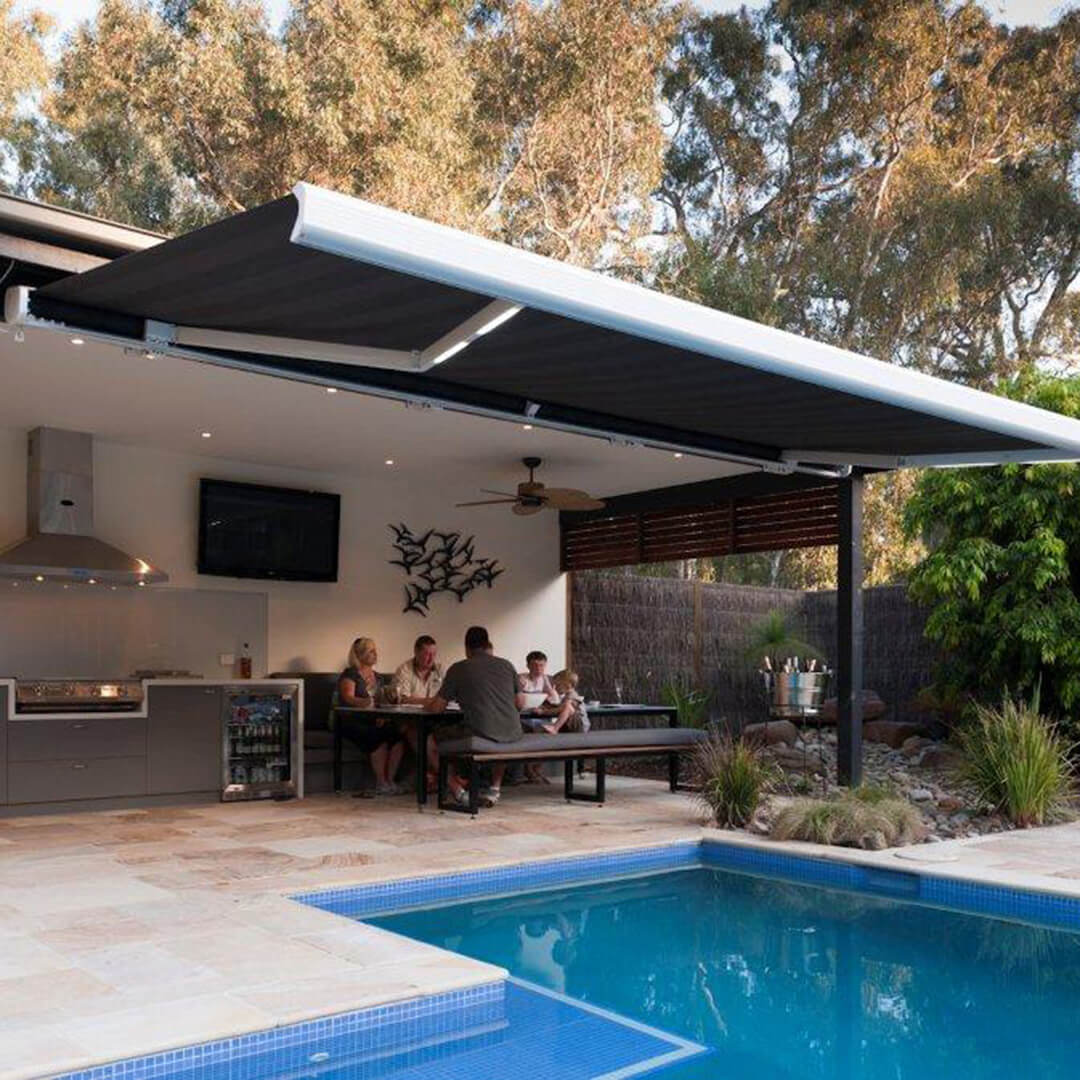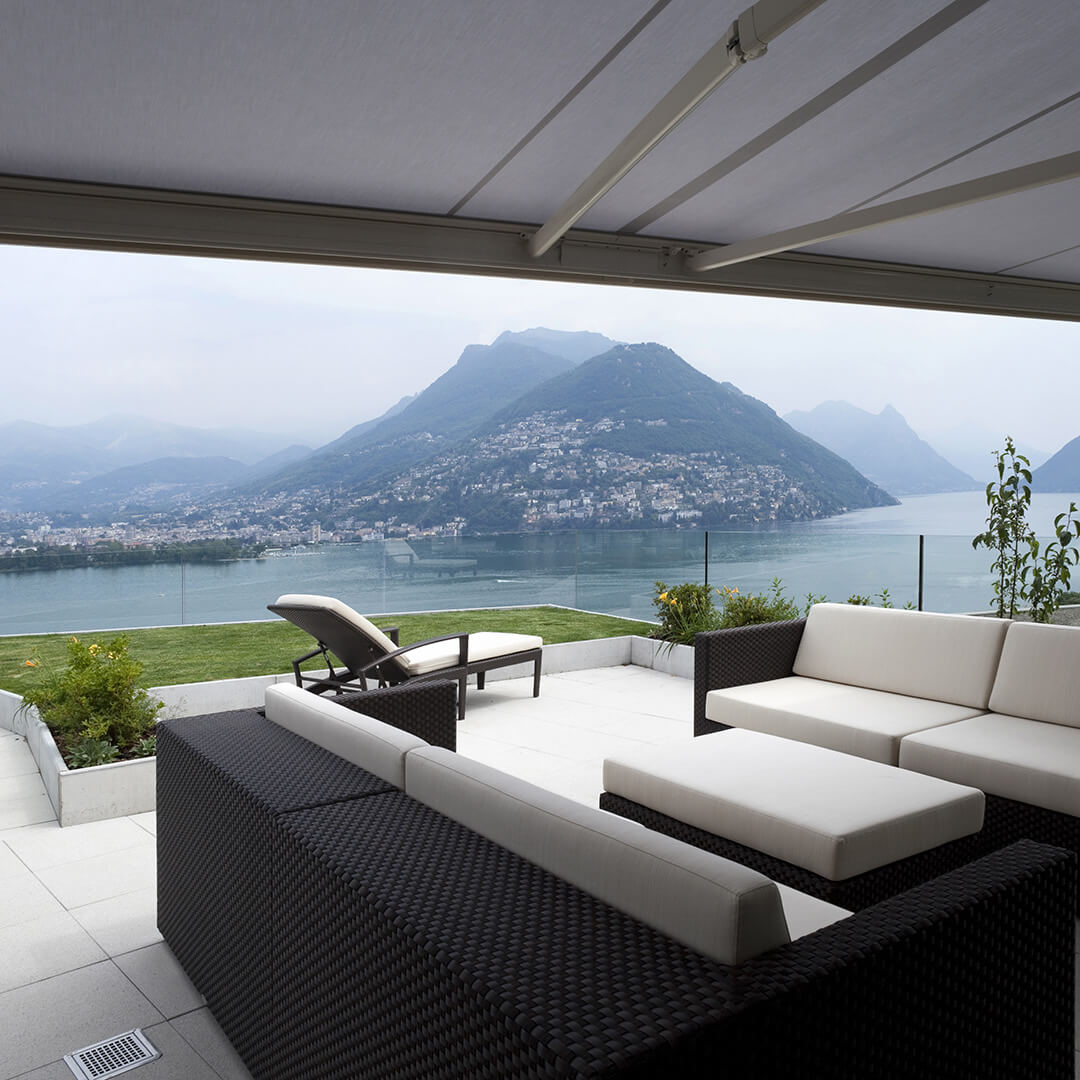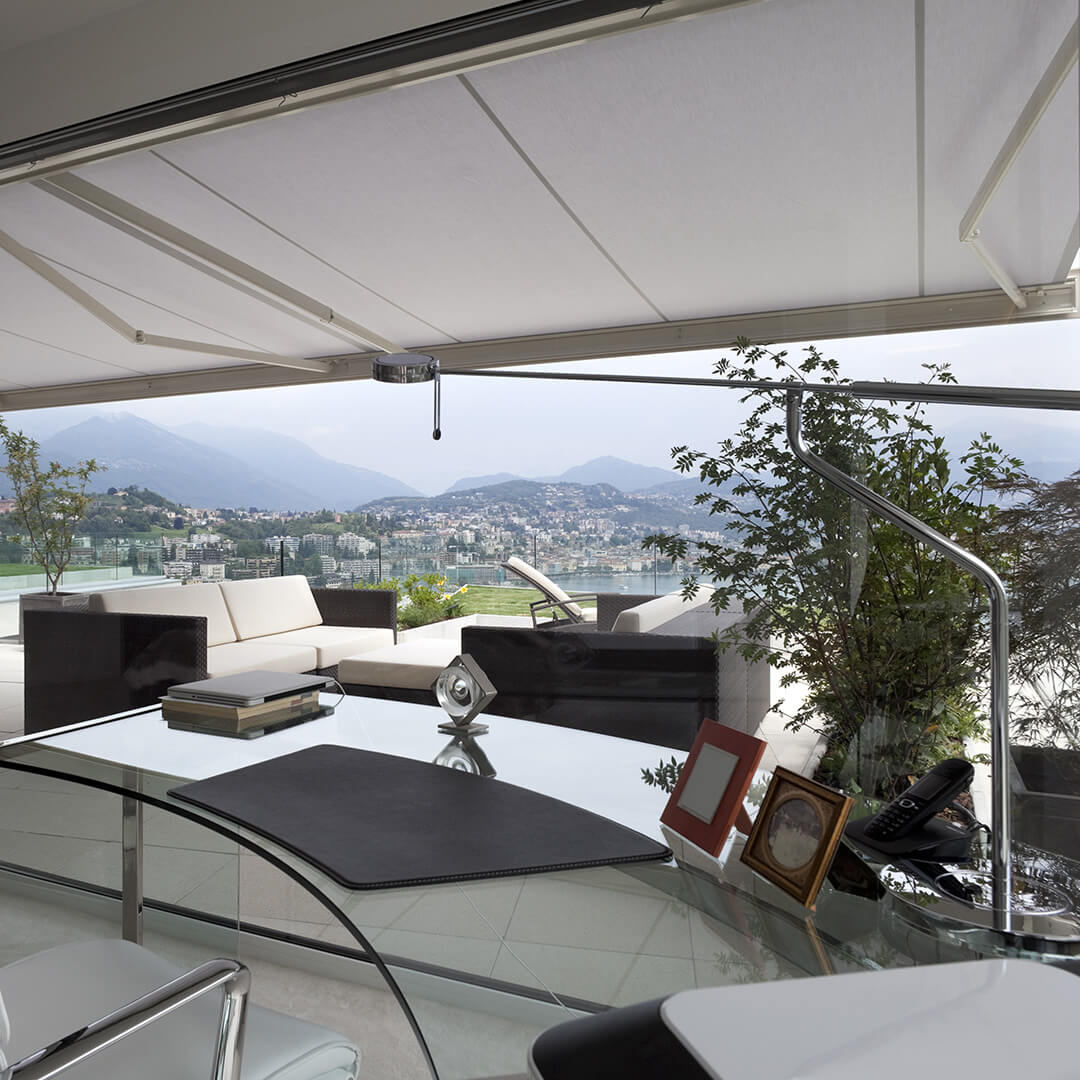 ACA has a large range of Folding Arm Awnings available for every application.
We pride ourselves on supplying quality reputable products.
• Siena Folding Arm - European awning of superior quality & strength available in white, ivory & silver grey frame, custom powder-coating available. Widths up to 15m & 3.5m projection. Remote controlled motorisation available. Available with user adjustable pitch control.
• Cantina Folding Arm - our own range of folding arm available in a white powder-coated frame with extra strong gas struts, widths up to 5.85m & 3m projection
• Siena Full Cassette - European designed Full Cassette Folding Arm available in white as standard or powder-coated to your choice of colour. Available in widths from 2 to 5 metres. Arms feature an 8 link chain for optimum strength.
Frequent Asked Questions
1. How do you operate a folding arm awnings?
You can operate a manual folding arm awnings by using a crank handle. For a motorized folding arm awnings you will use a remote to operate.
2. Is the fabric water proof?
Yes, the fabric is designed to be used for an outdoor setting. (This is suggesting that the fabric is water tight and no water can come through the fabric)
3. Is there a pelmet for the folding arm awnings?
Yes, there are 2 different types of pelmets available, a Full Cassette and a Semi Cassette. An open Roll does not have a head box.
4. Is it ok to leave the folding arm awnings open in a windy day?
No, you should always keep the folding arm awning close when not in use.
5. Can I put a weather sensor on a folding arm awnings?
Yes, we have a Sun and Rain sensor that can auto-extend or retract depending on the weather. Also our Wind sensor can auto-retract when it is windy.
6. Can I adjust the pitch on a folding arm awnings?
Yes, the pitch can be self-adjustable to 55° on some Open Roll and Semi Cassette models.
7. What fabric is available?
We have a large range of mesh, canvas and acrylic fabrics to choose from.
8. What size is the folding arm awnings available in?
Awnings are custom made to suit your specifications and need. They are available from 3 to 12 meters wide.