Roller Shutters Melbourne
We service all suburbs in & around Melbourne
Transcript:
" The main benefits of roller shutters in your home, is insulation. Insulation from the heat of the sun, the noise, which is a huge thing but also blackens the room.
We have a range of popular colours, a curtain, a track, a bottom rail etc, all aluminium.
We have a high quality metal paint finish which ensues you long jeopardy.
You can see these gaps here that are between each of these profiles that enables you to still have light coming into the room.
The shutter is installed by a qualified technician.
It is literally as pushing a button for it to go up. If you want to stop it, you can stop it at any point. You have no maintenance issues what so ever. This comes with a 15 year warranty, which I will find the best warranty in Melbourne. "
ROLLER SHUTTERS
Aca Home Improvement Roller Shutters are manufactured from interlocking aluminium slats made locally in Australia. The aluminium slats are injected with polyurethane foam; which provides more effective security, insulation and noise control. Our roller shutters offer value that other window coverings cannot match.
Roller shutters are exposed to all kinds of weather and environmental conditions that can cause problems for aluminium shutters with conventional finishes. Whilst being ideal for bush fire prone areas up to BAL 40 they will provide your property with a comprehensive range of benefits, including: security, energy savings, noise reduction, and more.
Benefits for ACA Home Improvements Roller Shutters:
• Roller Shutters are 100% Aluminium – completely rust free
• Roller Shutters finish is Baked Enamel – tough and durable
• Roller Shutters slats are Double Ribbed – for increased strength
• Roller Shutters are thermally insulated providing heat reduction in the warmer months and keeping the cold out in the cooler months.
• Roller Shutters slats are Polyurethane filled – heat and noise reduced by up to 95%, saving up to 30% on annual energy bills.
• Roller Shutters are an extremely effective visual deterrent to help prevent break ins.
• Roller Shutters provide noise reduction and privacy.
• The slats are made out of one sheet of Aluminium with no join therefore allowing no weak spots.
• ACA Home Improvements Roller Shutters are manufactured in Melbourne.
ACA Home Improvements know that our Roller Shutters are built to last and withstand Australia's harsh conditions, which is why we are confident in guaranteeing the quality of our product and providing our 15 year Warranty.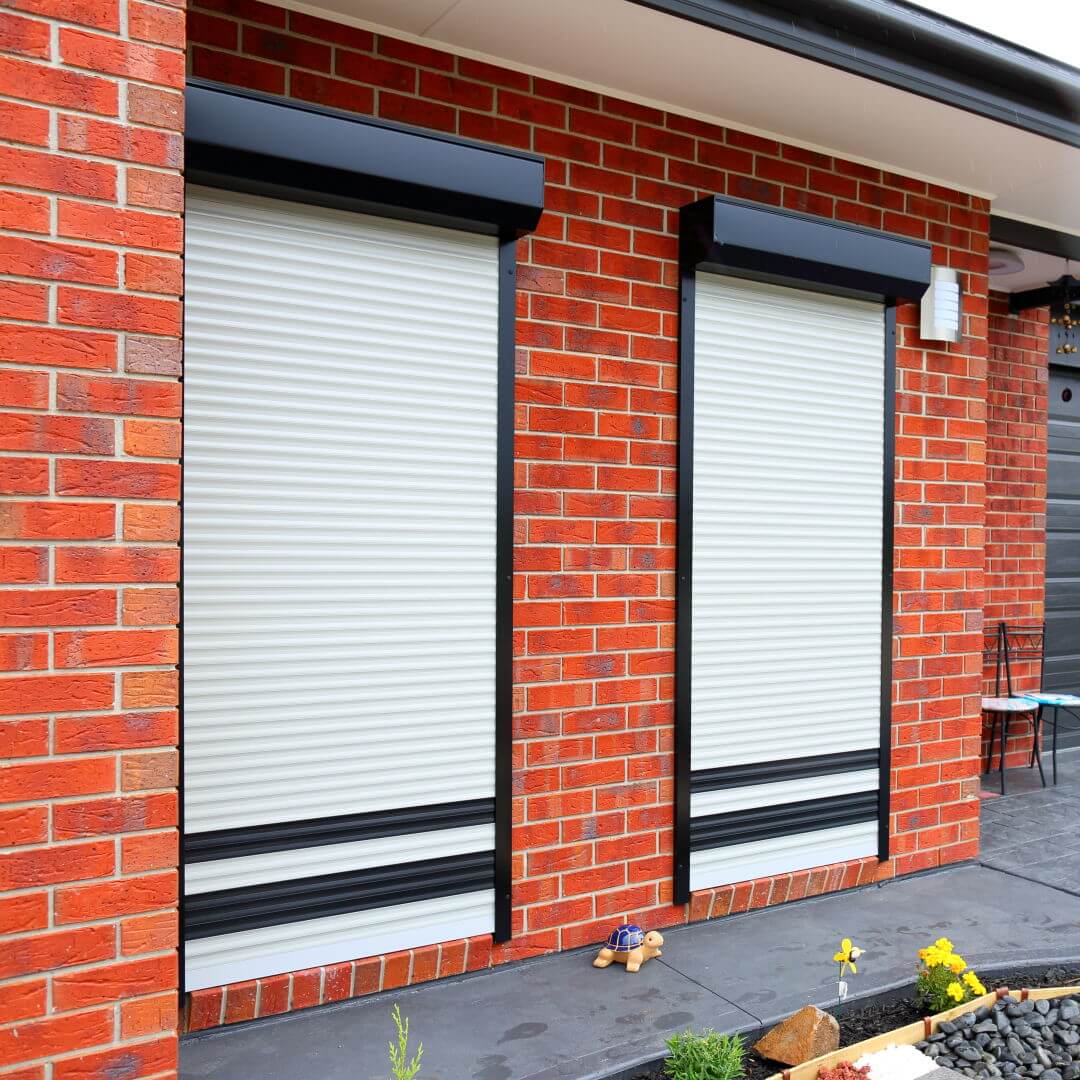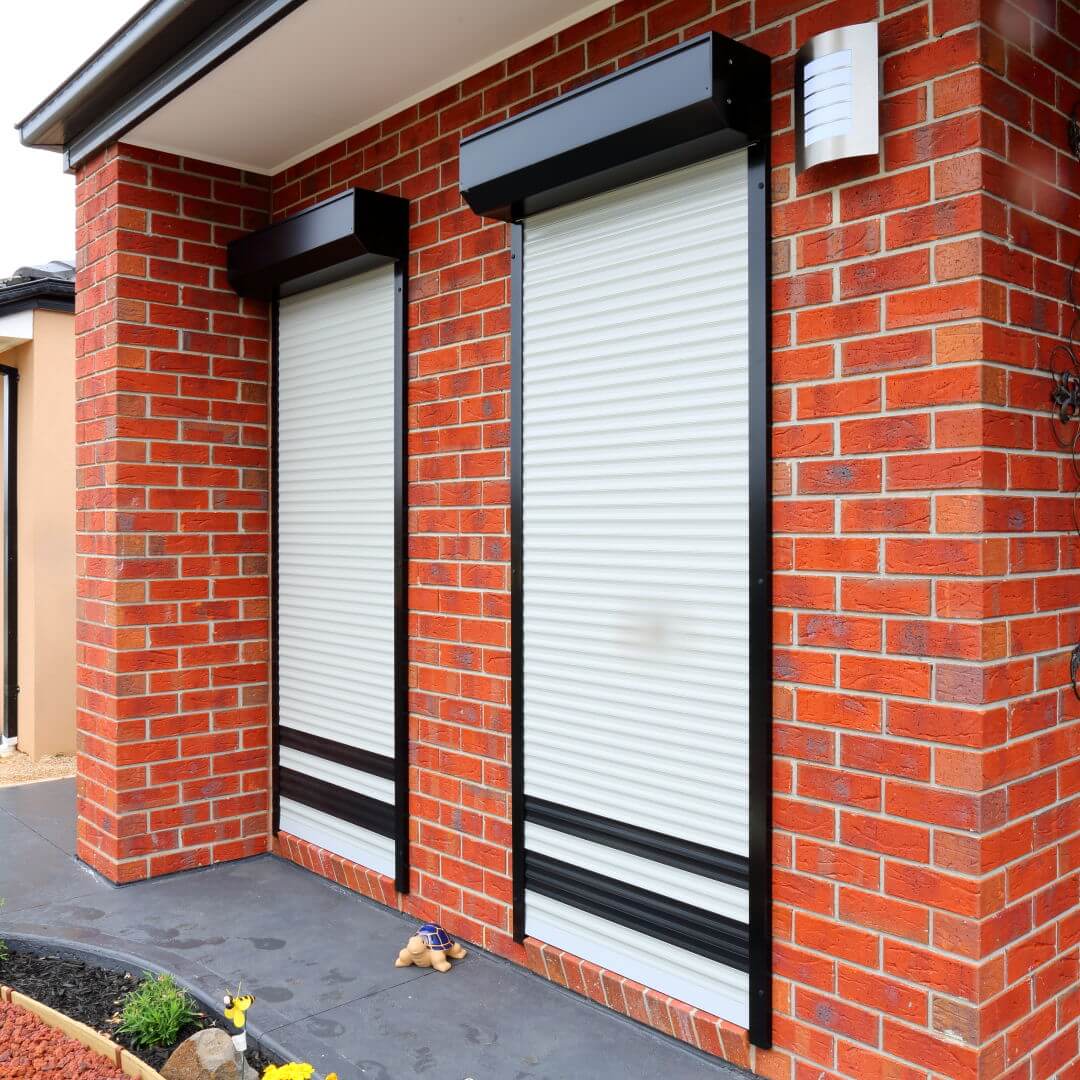 Type of Roller Shutter systems offered by ACA Home Improvements:
Manual (Salanto) operation – roller shutters controlled by a removable crank handle located on the wall next to the window inside your home. If space is an issue, a pull strap is used in place of the crank handle.
Battery operation – roller shutters are controlled by use of a battery with a wall controller in a cradle with an optional remote handset. Will remain operational during any power outage.
Electric operation – roller shutters are controlled by use of a 240 volt hard wired motor. This system must be connected by a qualified electrician with a compliance certificated issued upon completion. A UPS (Uninterrupted Power Supply) is available to be added enabling the roller shutters to be used during a power outage.
Home Smart System – Roller Shutters are operation via a mobile phone app (wi-fi connections required at home).
An additional option available to connect roller shutters to smoke detectors within the home. This allows nominated roller shutter(s) to open in the event of a fire as detected by the smoke detector.
ACA Roller Shutters work with you to keep your home cooler in summer and warmer in winter plus adding security and privacy for your home and family. We can design and supply any residential and commercial Window Roller Shutter to suit almost any requirement and budget.
• Window Roller Shutters
• Sky light Shutters
• Verandah enclosures
• Lockdown Security Cabinets
• Commercial vehicles, trucks and trailers
• Recreational – House boats, caravans
• Commercial Roller Shutters
• Shop fronts, factories, display cabinets, storage facilities
• Security Doors and Window Grilles
If you need it we can design and make it.
Just call us…
We have developed a wealth of expertise and innovation over the
many years of servicing our clients varied needs. Our system is the best money can buy in Window Roller Shutter.
We can design to suit almost any application you require.
That's what makes an ACA Roller Shutter one of the market leaders in the industry.
Why you should consider Aluminium Roller Shutters
They add value to your property, our stylish profile design and
technology driven smooth operation enabling easy control of
temperature, security and weather conditions.
ROLLER SHUTTERS TESTIMONIALS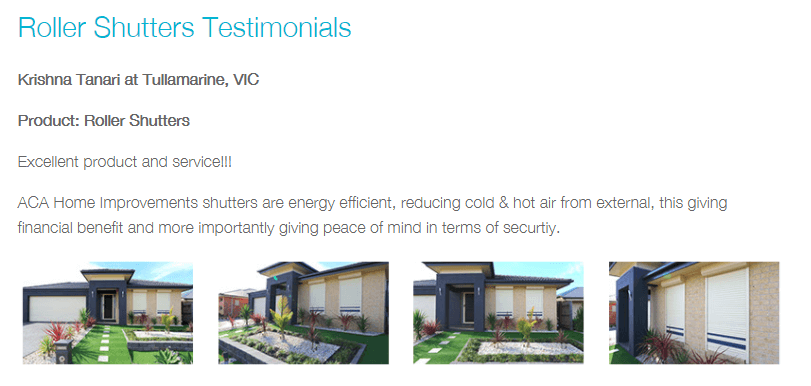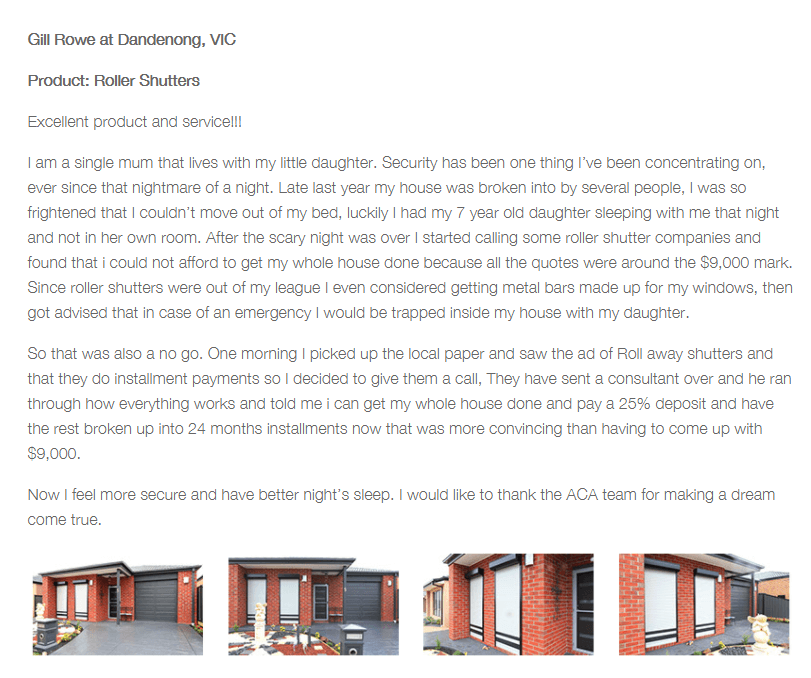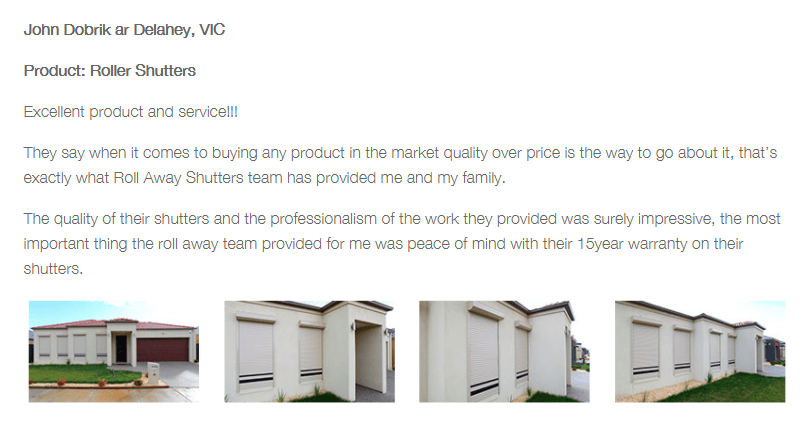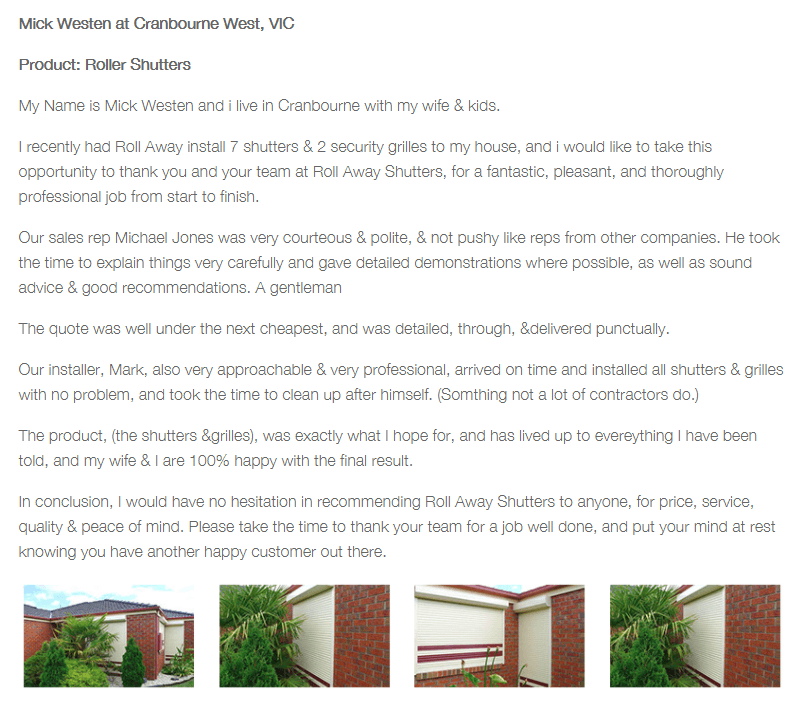 Energy Saving
Energy bills are on the increase going up and up making it very hard to afford the bills to heat or cool your home. We supply one of the most efficient ways to reduce your energy bill by installing our roller shutters on your windows, suitable to both new or established homes. All of our roller shutter are aluminium and polyurethane filled to stop the heat transfer by up to 90%, which will make sure your heater or air conditioner more efficient and costing a lot less to run. Most heating and/or cooling is lost from the window not the wall or roofing, our roller shutters will reduce a large percentage heat and cold lost from the windows in your home.
Noise Reduction
A lot of our customers have roller shutters installed to prevent noise from the street, especially customers that have their home next to a main street. As all of our roller shutter slats are polyurethane filled, the noise reduction is extremely effective in stopping up to 95% of noise coming in through the roller shutter.
Climate control
ACA roller shutters have been designed to completely close which will fully stop all the light, rain or wind coming through the shutter. If you wish for fresh air to come through while still wanting your privacy, just simply shutting the shutter but leave the air holes open which are located between each slats. This will provide a bit of light and air space to circulate throughout your home.
Security Protection
Most domestic home break-ins throughout Australia occur through windows. It is extremely important to have a product to provide your home with added security. Roller shutters on your windows will provide that safety to your home.
Having ACA Roller shutters expertly installed to your home will help protect your family from burglary. Our roller shutters will make any would be burglar think twice as it is extremely difficult to breach and will require a lot of time and additional tools to succeed. Thus roller shutters provide an excellent deterrent
A report published by the Australian Institute of Criminology (AIC), based on interviews with 65 burglars, found that the majority (69%) reported staying inside the property for 15 minutes or less.
Design features:
• An improved external view of your property
• Sound control / reduction
• Reduce glare and harsh light conditions
• Increase personal privacy
• Improves protection against harsh weather conditions
• Enhances security for your home and family
• Will help reduce risk against fire attack on your home – up to BAL 40.
• Help protect furniture damage by harsh sunlight
• Reduce Energy use by improved insulation and temperature control.
• Our Shutters are eco friendly through there inherit insulation quality
helping you to minimising your carbon footprint.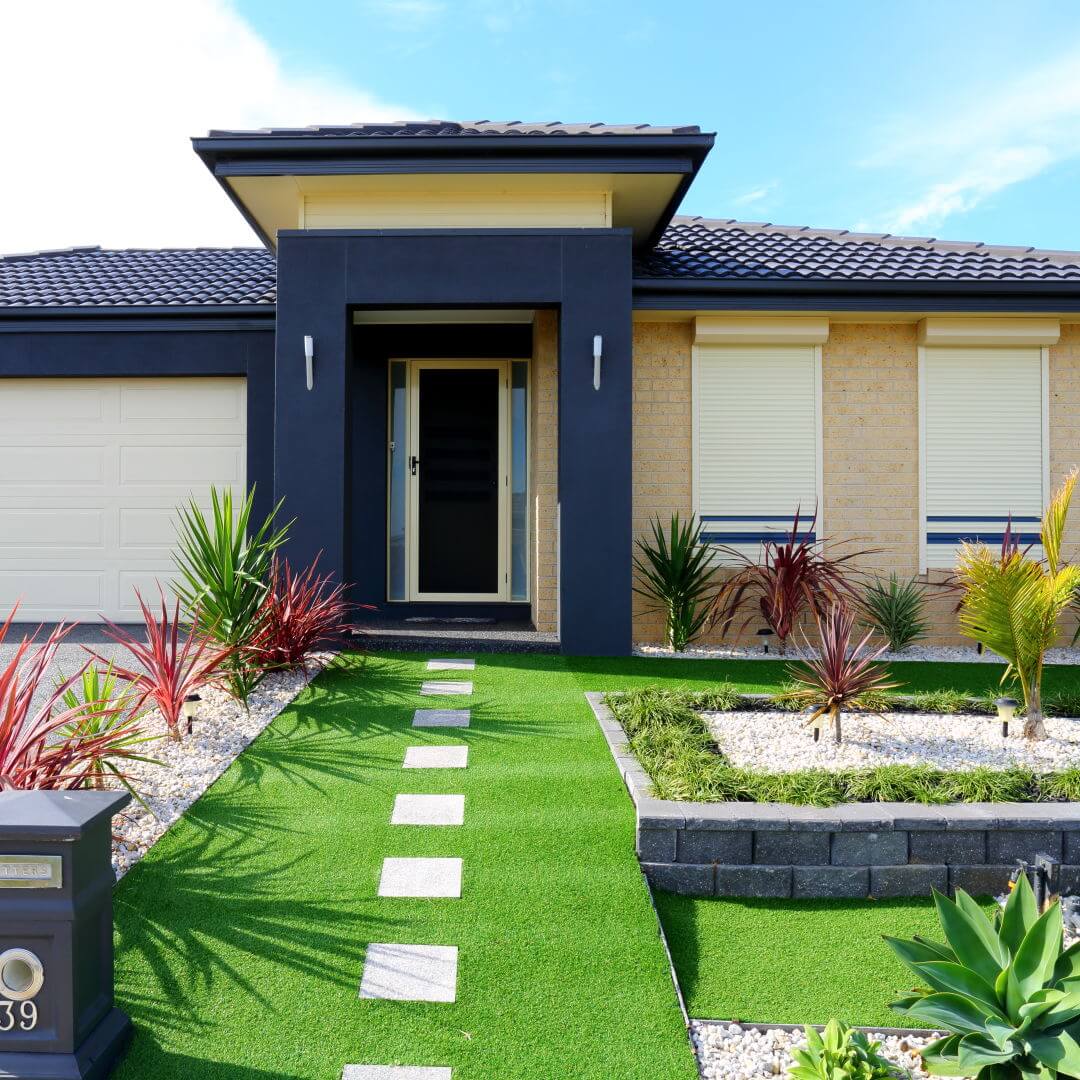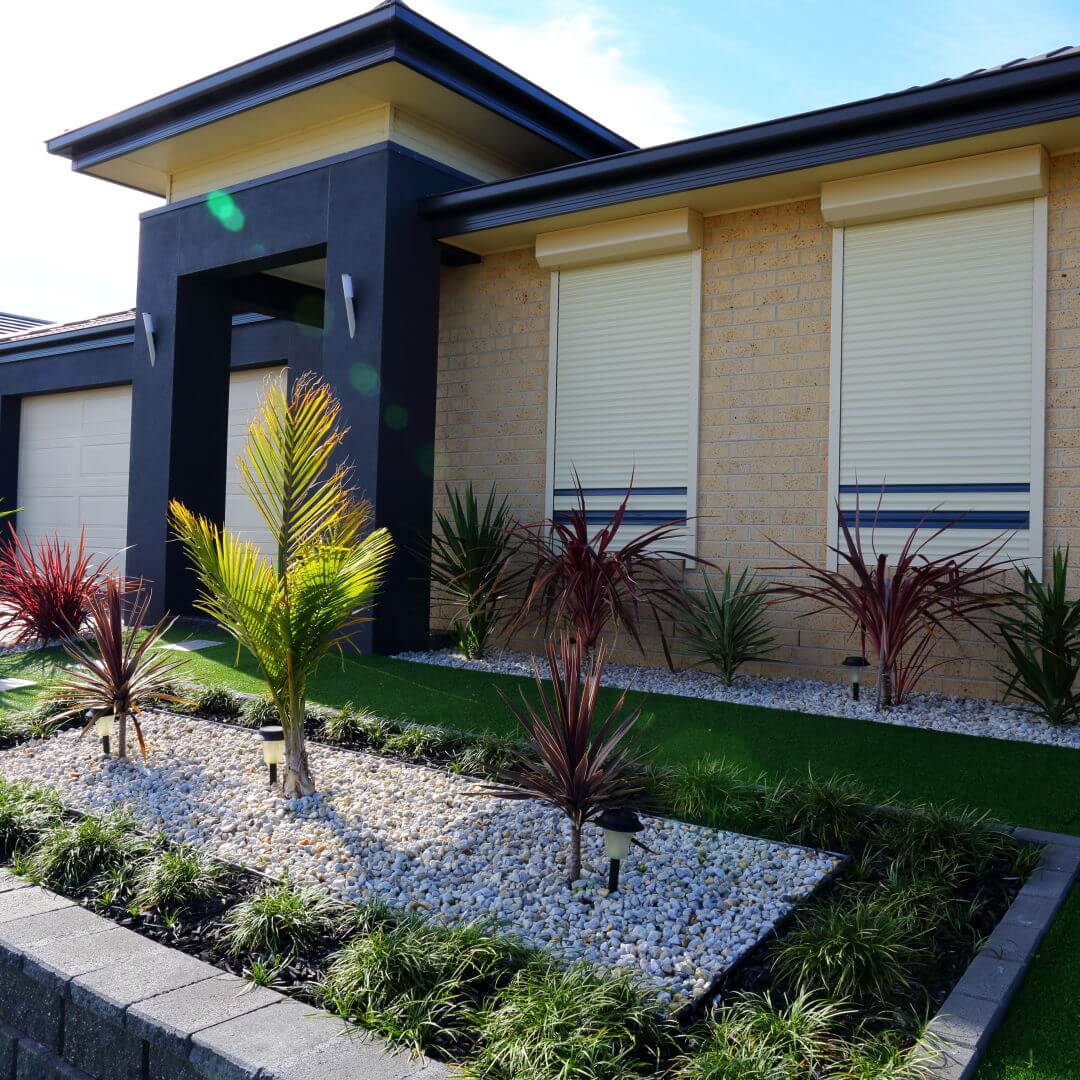 Frequent Asked Questions
How to operate a Roller Shutter?
Roller Shutters are available in manual and motorise. A manual roller shutter allows
the users to open and close the aluminium curtain by using a crank handle. Another
option is a battery or motorise roller shutter wired by a professional electrician. All
motorised roller shutters are connected to either a wall switch or a remote control.
Are roller shutter secure?
Yes, roller shutters will slow anyone trying to breach the window as the aluminium
tracks and profiles are extremely difficult to remove.
Are roller shutters operated from inside or outside?
Yes, all roller shutters are all operated from inside your house either by winch handle,
remote or switch.
Can roller shutter be locked?
Yes, roller shutter can be locked by using a key for added security. If you choose not
to have lock-able roller shutter, this is ok, because when the roller shutter is down,
this is also locked.
Does ACA install roller shutters?
Yes, we supply, install and wired up your roller shutters.
Does ACA supply commercial grade roller shutters?
Yes, we have 55mm profile which has been designed for commercial use, for
example shop fronts and restaurants. 55 aluminium profile refers to the width of the
slats used instead of standard 44mm profiles.
How do I look after my roller shutters?
Roller Shutters are relatively low in maintenance.
Are our roller shutters made in Australia?
Yes, our roller shutter are 100% made in Victoria.
How much light can be seen when my roller shutters are closed?
Your roller shutters when closed, can provide 100% block out, so no light will be able
to be seen.
Can I chose to let light in with my roller shutters?
Yes, in-between the aluminium slats there are air holes that allows a small amount of
light through. For more natural light, the roller shutters will need to be open.
Does roller shutters save energy?
Yes, roller shutter will block most of the heat from outside during summer and in
winter keep the heat in the house. This will help keeps your electric bills low.
9 Good Reasons To Choose ACA Home Improvements
1. Our most qualified installation team will come to your home to complete both the check measure and installation. Our installation team is not just experienced in roller shutters but also have been an excellent window installer for many years. Their knowledge of both windows and roller shutters is invaluable.
2. Our friendly sales team come with an average of over 20 years' experience within our industry.
3. We have a serious business interest in our roller shutters factory, allowing ACA to have significant control of manufacture quality and delivery time.
4. We are able to offer a large variety of different operation roller shutters to suit your needs.
5. All our roller shutters available to connect roller shutters to smoke detectors within the home.
6. Our service manager follows up every order after installation to confirm a pleasant experience and 100% satisfaction.
7. The painting process for our roller shutters has been tested to withstand the harsh Australian weather. This eliminates unreasonable colour fading due to sun.
8. ACA insist on a final quality control check to be performed prior to any roller shutters. Just to ensure that everything is perfect.
9. We are very proud our prices always remain very competitive. We have a vested in the factory which means there is no middle man to push our cost up. We are happy to give that benefit to our customer thus making our price extremely competitive.